iPhones are the most exciting phones we have seen in recent years. Not only for their cool and stylish handset but people love iPhones for their remarkable features and specifications. Every now and then you will find yourself getting tempted to buy new iPhones, and sometimes we even end up buying one of these beauties.
Timely updates are done and we maintain the phone with our whole heart, and we have high regard for this innovative piece of technology. And then there comes an unfortunate moment in everyone's life, when you just drop your iPhone and then there is a shattered black screen in your hands. This has turned your life upside down. You may want to throw away that phone and buy a new one. But why buy new when you can get it repaired!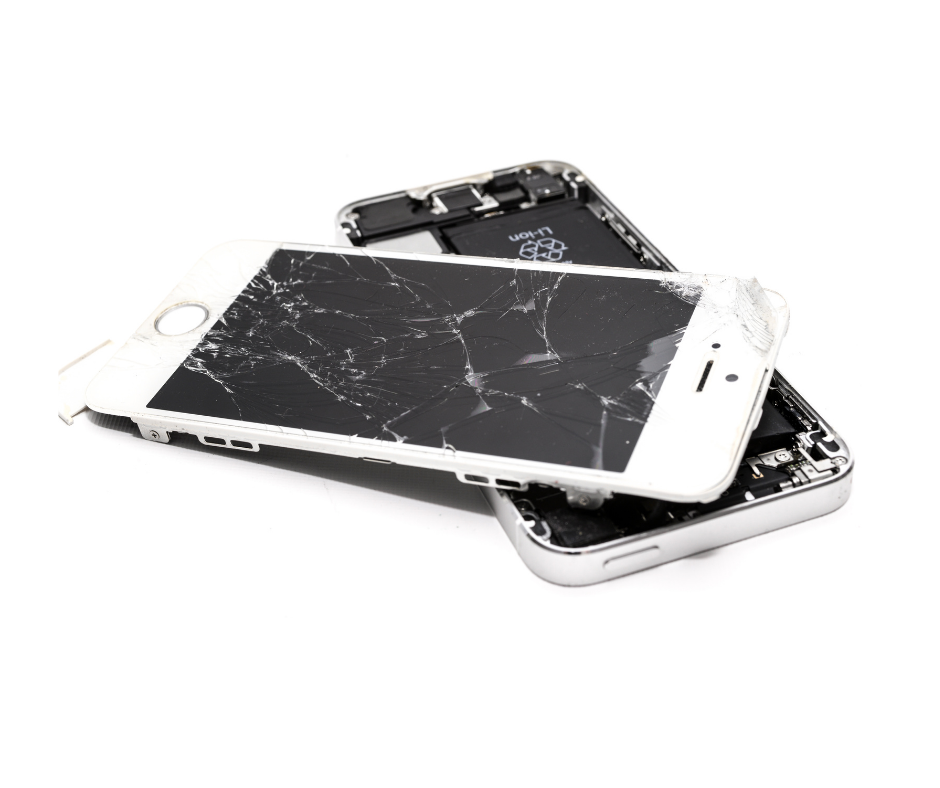 In such times, we would want to do everything by ourselves and not take experts help. But sometimes this could lead to serious technical issues which you may not be able to fix all by yourself. You will need a trusted service center to get your iPhone screen repaired. Not just the iPhone screen, but sometimes the internal parts may get damaged during the incident and the phone might start giving you troubles later. 
You can't walk around electronic shops searching for the spare part, or the screen. Such things are manufactured by the Apple suppliers, which is why the cost of Apple spare parts is significantly high and they are not easily available at any ordinary electronic shops. This makes one wonder about the cheaper iPhone screen repair options for you. But, choosing an unauthorized service center can damage the phone more.
Well now, this question rises "How to choose a good iPhone screen repair center?" 
Do some research on the internet and you would find a list of iPhone repair centers. Make sure you pick an authorized service centre like ours. We have skilled and certified technicians, trained to handle the repairs.
Now you must be thinking "Why should you choose Fixkart?"
Our customers have been choosing us for their device repairs and regular servicing. We focus on some of the following services.
Diagnose & Pick 
Traffic is bad. It can be really hectic for you to drop your phone to the service centre and collect it later. Don't worry about it! Tell us your problem and we will be there at your doorstep to collect your phone for repair. You don't have to drive all the way to the centre to pick your gadget too. Just sit back and relax, we will deliver the phone to you.
Trained Professionals
We specialize in all types of mobile repairs. Thanks to our trained and highly efficient crew. We have certified technicians at Fixkart, providing the best quality of service and giving your phone a brand new feel.
One-stop solutions
Once you have stepped into our service center you don't have to wander around places, either to get it repaired or to accessorize. We provide a complete solution to all your mobile needs. 
Premium products 
Be it iPhone screen repair or a complete part replacement, your phone is in safe hands as we use only certified, high-quality products.
Quick and Hassle-free delivery
Usually, one starts to think all these things will cost you a bomb, burn a hole in your pocket, and would take a century to get it repaired. At Fixkart, we value both your time and money by providing world-class service at lightning speed at an affordable price.
If you have any of the following problems with your phone, you certainly know whom to go to.
Battery problems:

We all have faced a time when your phone battery starts giving troubles, just when you need it the most. This could be really embarrassing and can spoil the moment. You can easily avoid, by consulting an expert from our team who would transparently guide you to make the right decision of getting your battery replaced or simply repaired.
Cracked Screen:

Another very common issue with phones is this. Mobile phones have a unique tendency to slip out of your hands anytime, giving you a mini heart-attack. The result of which is a cracked screen. At Fixkart, iPhone screen repair is done at an affordable price saving you from further embarrassment.
Water Damage:

Your phone would have decided to take a dip, leaving you in tears. Sometimes, the nifty tips and tricks would work but in some cases, the issue could be worse and you may need a professional to help you with it. Give us a call (Obviously, not with the same phone) and Fixkart will come to the rescue.
Speaker/Microphone not working:

You would have dropped your phone several times, but nothing worse would have happened. But during this, the incident would have caused damage to your speaker or microphone. Your phone will begin to give problems much later. Get it fixed immediately!
Software problems:

In spite of those regular software updates, your phone would have started to respond really slowly. Applications would have started to crash, or you might be noticing irregularities with your phone. At this point, you may have a tendency to blame the innumerable pictures in your gallery or "never-opened" applications. Little do you know the real problem was the software of the phone, and nothing else. Seek professional advice and help at the earliest to avoid any major damage.
We know how much you love your phone, and we value it too. Over a period of time, your gadget will begin to trouble you. Regular servicing by professionals and maintenance is required. 
To avoid all the chaos, we are here to help you out. Fixkart knows how to fix any iPhone issues, we use only the highest quality spare parts. We are one the best service centre and have been in the market for more than ten years, with thousands of satisfied customers. Don't listen to us, come and experience it yourself.